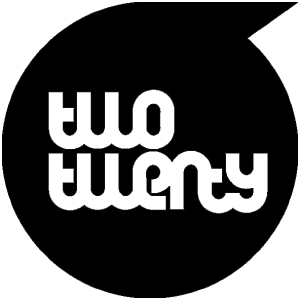 Camp TwoTwenty needed something bold, fresh, and engaging to excite their existing partners and to attract new churches. Red Pup Media built a completely new site to convey their message and involve their partners.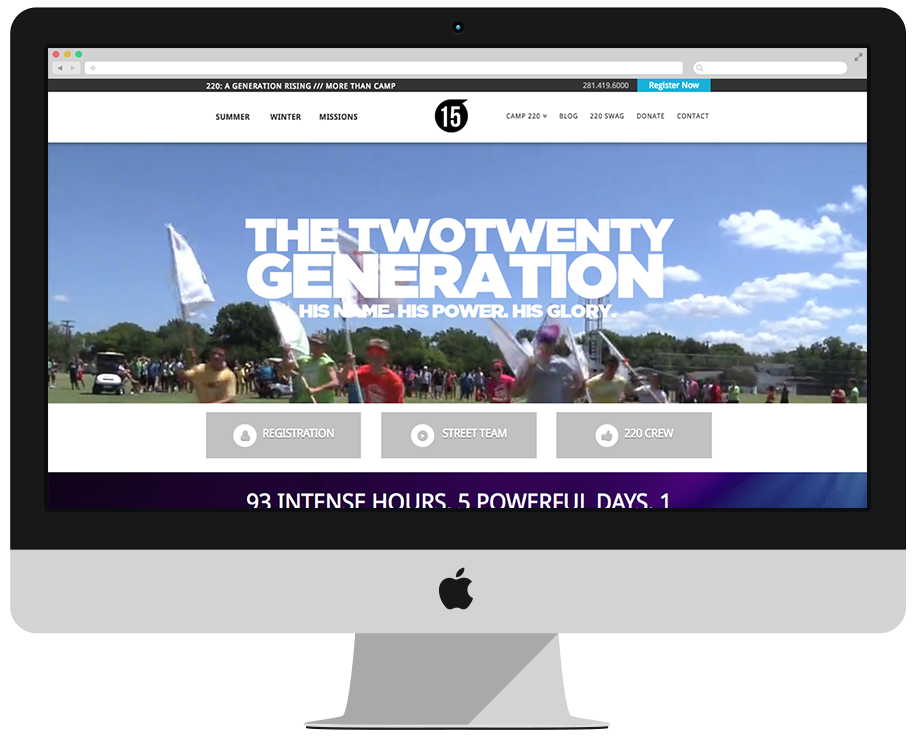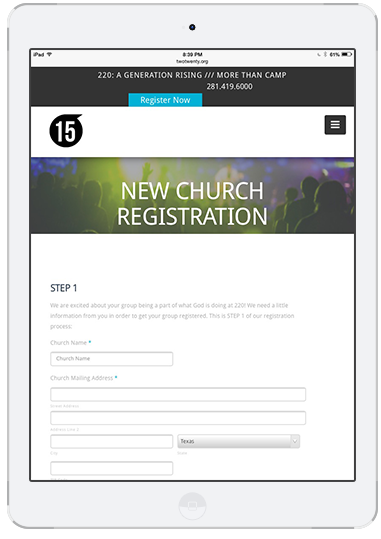 ---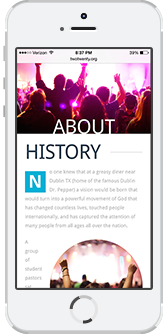 The TwoTwenty site, like all Red Pup Media sites, displays beautifully on all devices. Even complex pages, like a multi-step registration or a student/camper management portal, are completely accessible and very usable on any device.
Part of this site includes a registration section for churches. During the registration process, a new user is created and automatically logged in. Once logged in, the user can manage the people they are bringing to the event, students, leaders, guests,… and each person has unique info including t-shirt size, group assignments, and even special notes.
The DASH
Red Pup Media developed a custom interface for the TwoTwenty staff to easily search, sort, and generate reports based on the data their users had entered. This allowed the staff to have real-time access to individual information and to look at the bigger picture.
This dashboard was designed to provide instant access to decision-making stats and other vital information. This, like the rest of the site, displays perfectly on a tablet, allowing the staff to be ultimately mobile while wholly connected.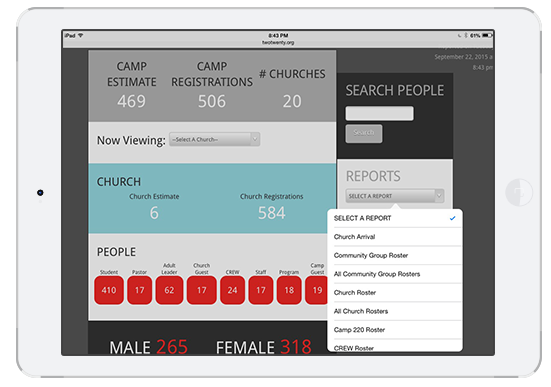 ---
"I've worked with a lot of web designers through out the years, and by far, in ALL honesty I can say … Rob and the Red Pup Media Team are heads and tails above the rest. They far exceed my expectations every time. They quote honest, and deliver when they say they will deliver. Red Pup is my 'go to' for all things web. Not only do I use them, I also send friends to them. If you want quality, punctuality, and affordability, with an all around cool team of people who understand current web trends, call Red Pup.
You'll be glad you hired them."John Sherrill
Camp 220 Founder/Pastor
---